New Year Performance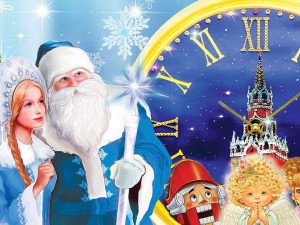 Nutcracker
Other
Event dedicated to the 80th Anniversary of the Song and Dance Ensemble Named after V. S. Loktev
On January 12, 2018, Russia's main stage will see the grand event dedicated to the 80th Anniversary of the Song and Dance Ensemble named after V. S. Loktev. This is the only children's dance ensemble in the world, which contains a choir, orchestra, and choreographic troupe. It is a unique team with its own school and traditions.
First children's choir, dance and orchestra teams were founded in 1937 at the request of Soviet composer Alexander V. Aleksandrov. They were based at the Young Pioneers Palace on Stopani alley (currently, Ogorodnaya Sloboda alley). In November of the same year, the first concert was held in the Hall of Columns of the House of Unions.
The ensemble bears the name of a remarkable musician and teacher, professor of the Moscow Conservatory, honored worker of arts, laureate of the Lenin Komsomol Prize Vladimir Sergeevich Loktev.
Around 50 thousand children have been part of the ensemble through 80 years of its existence. They all have their own destiny. Some of them became engineers, others were teachers or researchers. However, each one of them cherishes the sweet memories of the Ensemble that changed their lives for the better. Many pupils of the Ensemble became professional musicians, singers, and dancers. They play the main parts in famous orchestras; they sing in choirs, dance with famous ensembles, and are proudly called "Loktevians". Ensemble named after V.S. Loktev is proud of its pupils, such as ballet dancer Natalia Bessmertnova, dancer, director, choreographer Vladimir Vasilyev, singer Tamara Sinyavskaya, soloist of the State Academic Theater "Moscow Operetta", People's Artist of Russia Elena Zaitseva.
Enthusiastic reviews appear after every concert of "Loktevians", wherever they perform: in Russia or abroad.
In the glorious history of the Ensemble - performances on the fronts of the Great Patriotic War and in hospitals for the wounded, in dozens of different countries and on the best concert venues in the world. Their tour geography went far beyond our continent. The concert programs comprise good old classic pieces, national songs and dances of peoples of the world, pieces by Russian and foreign composers, choreographic performances and premieres that always become immediate hits. Some of the choir's songs have become some kind of "anthems" for many generations, making all the country want to sing after the Ensemble singers. Vladimir Loktev himself was the author of more than 100 songs.
The Ensemble has received the International Certificate stating that a star in the constellation of Lyra was named "Loktev Ensemble" at the request of Russian cosmonaut Gherman Titov and was awarded with the World Peace Council medal. In 1976, the Ensemble became a laureate of Lenin Komsomol Prize.