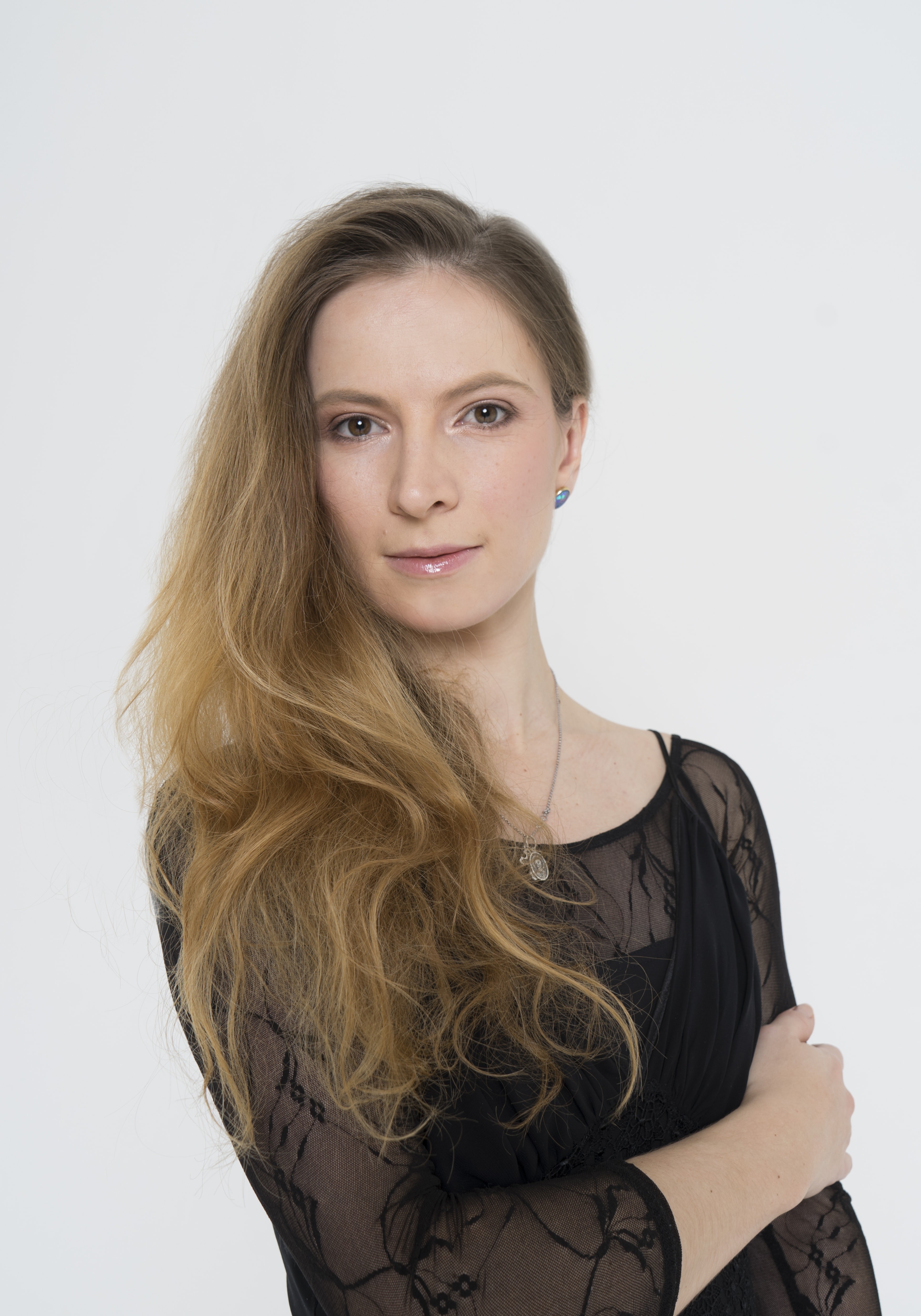 Veronika Varnovskaya
Soloist
Laureate of Internetional competition
Veronika Varnovskaya is a soloist of The Kremlin Ballet theater.
In 2003, Veronika graduated from Moscow State Academy of Choreography (class of E.N. Vatuli) after which she was admitted to "The Kremlin Ballet" theater.
She is a prize-winner of the 9th International Ballet and Choreographers Competition in Moscow (2001), the First All-Russian Ballet Competition in Krasnodar, the 2nd International Ballet Competition in Seoul, the 10th International Ballet Competition in Rome, the laureate of the International Ballet Competition in Tallinn (second prize).
In the theater Veronika performs the following parts: Pas de Trois, Spanish and Hungarian dances (solo) in Swan Lake, Playful Fairy, Brave Fairy, Silver Fairy in The Sleeping Beauty, Myrtha in Giselle, Naina Ruslan and Lyudmila, Columbine, Russian doll in The Nutcracker, Forband (Danse Des Forbans) (solo), Odalisques (variations) in Le Corsaire , the Peer of Juliet in Romeo and Juliet, Little Gypsies (four dancers), Playmates of Fleur de Lys (duet) in La Esmeralda, Street dancer - Mercedes, Variation Grand pas in Don Quixote, Marjana in The Thousand and One Nights, Girls in Snowmaiden, Town Women (four dancers), Fanchette in The Marriage of Figaro, Three Dames in The Magic Flute, Pas de six, Jump dance in La Bayadère, etc.
In 2013, she graduated with honors from RATI - GITIS with a degree of Teacher of Choreography.
She constantly participates in the theater tours throughout Russia and abroad.
Until 2009 V.Varnovskaya was mentored by Nina Semyzorova, National Artist of the Russian Federation. Currently, she works with Galina Arkadevna Shlyapina, National Artist of the Russian Federation and laureate of the State Prize of Russia.