Brand №1 in Russia 2019
Brand №1 in Russia 2019
State Kremlin Palace The Kremlin, The State Kremlin Palace
Moscow, 103132 RU 74956207846
World Sport Dancing Championship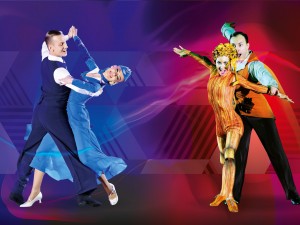 Concert of the cycle "Romanciada Stars in the Kremlin": "Under Your Charming Caress" by Natalia Manulik
Other
Brand №1 in Russia 2019
New Year's Eve show! The solemn ceremony of presenting the annual Trademark No1 in Russia, 2019 award to the laureates.
On December 14, the State Kremlin Palace will host a concert dedicated to the winners of the Trademark No 1 in Russia annual National Trust Award.
A warm spiritual atmosphere will fill the hearts of the audience with the New Year Eve mood, and the winners will be treated to gifts.
Magical show with special effects, live sound, and interactive features will not leave anyone indifferent. The concert will feature the participation of prominent artists.
The SKP foyer will be entirely given to the companies-laureates. They will decorate the strict marble walls of the former Palace of Congresses with their stands. Guests will be served sweets and drinks. Photo sessions with famous artists and businessmen-laureates will be organized over there.
December 14, 2019 the Kremlin Palace will be filled with a powerful pre-New Year energy and festive mood.
An elegant form of clothing is welcomed, TV video recording will be held at the concert.