Romeo and Juliet. Moscow Classical Ballet Theater
Romeo and Juliet. Moscow Classical Ballet Theater: (on October 13, Saturday) in THE STATE KREMLIN PALACE. Purchase of tickets. & #9742; +7(495) 620-78-46.
State Kremlin Palace The Kremlin, The State Kremlin Palace
Moscow, 103132 RU 74956207846
Kremlin Gala, Ballet Stars of the 21st Century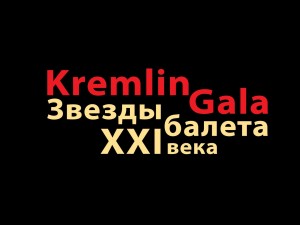 Cinderella. State Academic Theater of Classical Ballet N. Kasatkina and V. Vasileva
Other
Romeo and Juliet. Moscow Classical Ballet Theater
Choreographic fantasy in three acts.
Staging and libretto by Natalia Kasatkina and Vladimir Vasilev based on William Shakespeare's tragedy and Sergei Prokofiev's script.
Designer: Iosif Sumbatashvili.
The fantasy premiered in the Moscow Classical Ballet theater in 1981. The principal dancers were people's artist of Russia Ekaterina Maksimova, merited artist of Russia Stanislav Isaev and Hans Christian Andersen Prize holder Irek Mukhamedov.
This fantasy is rather a neoclassic ballet than a purely classic performance.
Prokofiev's music is different from the one in the famous Bolshoi theater play staged by Lavrovsky featuring Galina Ulanova. World famous orchestra conductor Gennady Rozhdestvensky did a great job and restored Prokofiev's original sheet music.
In 1971, Kasatkina and Vasilev were the first ones to play this music in their ballet performance at the Novosibirsk Opera and Ballet Theater.
The choreography is inspired by medieval Italy and combines both Renaissance motifs and XX century culture.
"We tried to be as close to the original as possible. We didn't want to miss a single detail when translating Shakespeare's work into the language of dance. We were fascinated by romantic images of the protagonists, by servants' characters and grotesque carnival people. We were fascinated by Verona itself. Our Romeo and Juliet are not extraordinary. What is extraordinary are their feelings, their spirit, and their passion.
This legendary Shakespeare's play is always relevant. Every character deserves to be loved but established traditions lead to the tragedy. People have to find a way to escape this trap of misconceptions."
Duration: 2h 45m.