Moscow Danilov Monastery Patriarchal Choir. The 30th Anniversary. Gala Concert.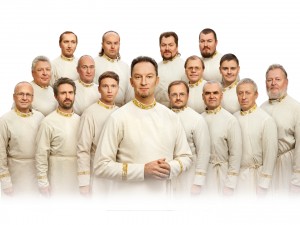 Gala concert of the "New Faces" Festival
Other
"System of a Down vs. Rammstein". Concert program of the symphonic rock orchestra "RockestraLive"
On October 5, you can enjoy an unusual presentation – the musical battle of hits played by System of a Down vs. Rammstein in symphonic performance. The RockestraLive Symphony Rock Orchestra performs the most famous compositions of legendary bands, while maintaining its unique manner of playing.
RockestraLive is a unique group performing modern rock hits by symphonic means. It is a show, where the beauty and solemnity of the classical orchestra are woven together with unbridled freedom and drive of rock music light show, dancing musicians, a lot of interactive and plenty of bright emotions are awaiting the spectators.